From your "My Account" page, select "Account" on the top menu bar.

Navigate to the second table on the page, "Address Book". From this table, you can add a new address, change your default address and delete your address.
By selecting "+ Add a New Address" you will be directed to a popup to input a new address. Once completed you can opt to Set As Default Shipping Address prior to hitting "Save".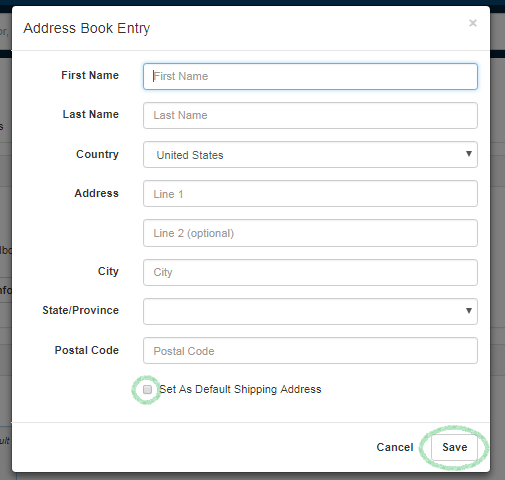 By selecting the pencil icon, you can edit an address or set it as your default address.
By selecting the trash icon, you can delete an address from your records.