Once your order is placed, you will receive a confirmation email. If you require a more detailed record of your order, you may print one out from your account.
There should be a link in your email that says View Order Details. You can also go straight to your My Account page and select Orders from the available tabs. Displayed will be a list of your orders from newest to oldest.
Click on the Details button next to your order. You will be directed to a pop up with detailed order information that displays the complete shipping, billing, and item details.

From here, selecting the View Receipt or Show Print-friendly Receipt will give you all the details you may need!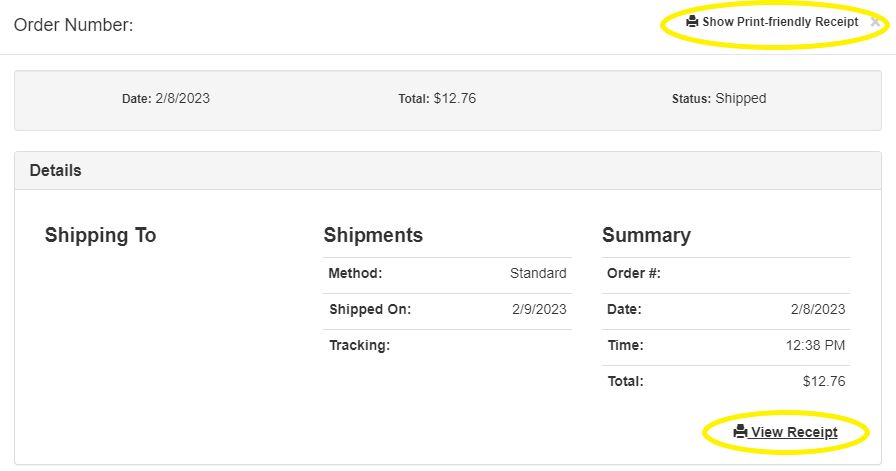 If you used guest checkout, order details can be seen here.
Still have a question? Please contact us. We are happy to assist!