Need to update your account with a new email address or change your password? You can update this information easily in your account!
Updating Account Information
First, sign in using your current email and password.
Click on the Account icon near the top of the page to access the drop-down menu.
Select Account from the drop-down list.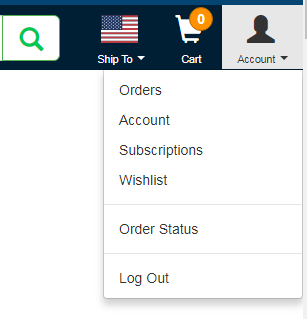 Updating Your Name and/or Email Address
Select Update Account Information to change your name or email address. 
Once your new information is entered, click Save Changes.

Note

: Your new email will become your username and all order and shipping notices will be sent to the updated email address.
An email address can only be used for one account. If you have already placed an order with the new email address, a different account has already been created and cannot be combined. 

Changing Your Password
Select Change Password to update your password.
Enter your current password in the first box.
Next, type your new password in the and again under the New password box text to confirm.
After you complete these steps, click Update Password.

Note: You will have to use your new password the next time you log in.
If you had an old password saved on your internet browser, be sure to delete or update it in your browser. 
Passwords must meet a minimum of 8 characters
Passwords are case-sensitive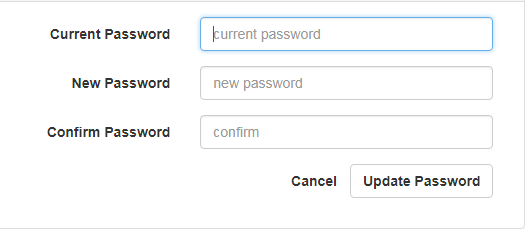 Still having trouble updating your email or password? Please contact us!