Better World Books Gift Certificates are a payment method and not a discount code, so be sure to submit your gift certificate under Step 2. Payment at check out. Select I have a Gift Certificate to submit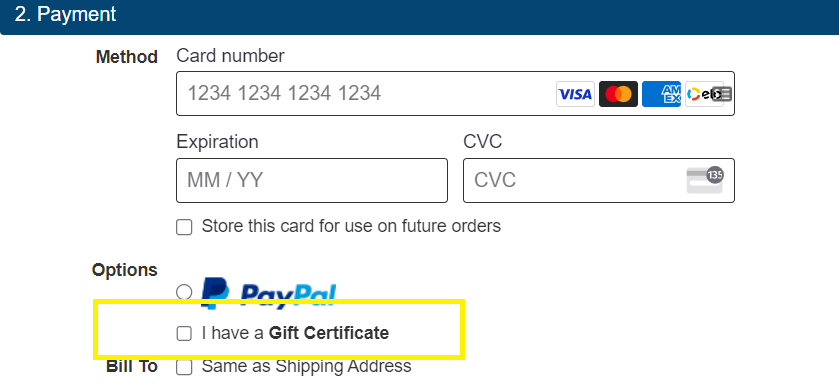 Any remaining balance can be paid with a valid Debit or Credit card, or PayPal.
The amount covered by the Gift Certificate and the balance due will be displayed on the screen under Order Summary.
If you have any further questions contacting Customer Service is easy! Proceed to submit a request below.